BIO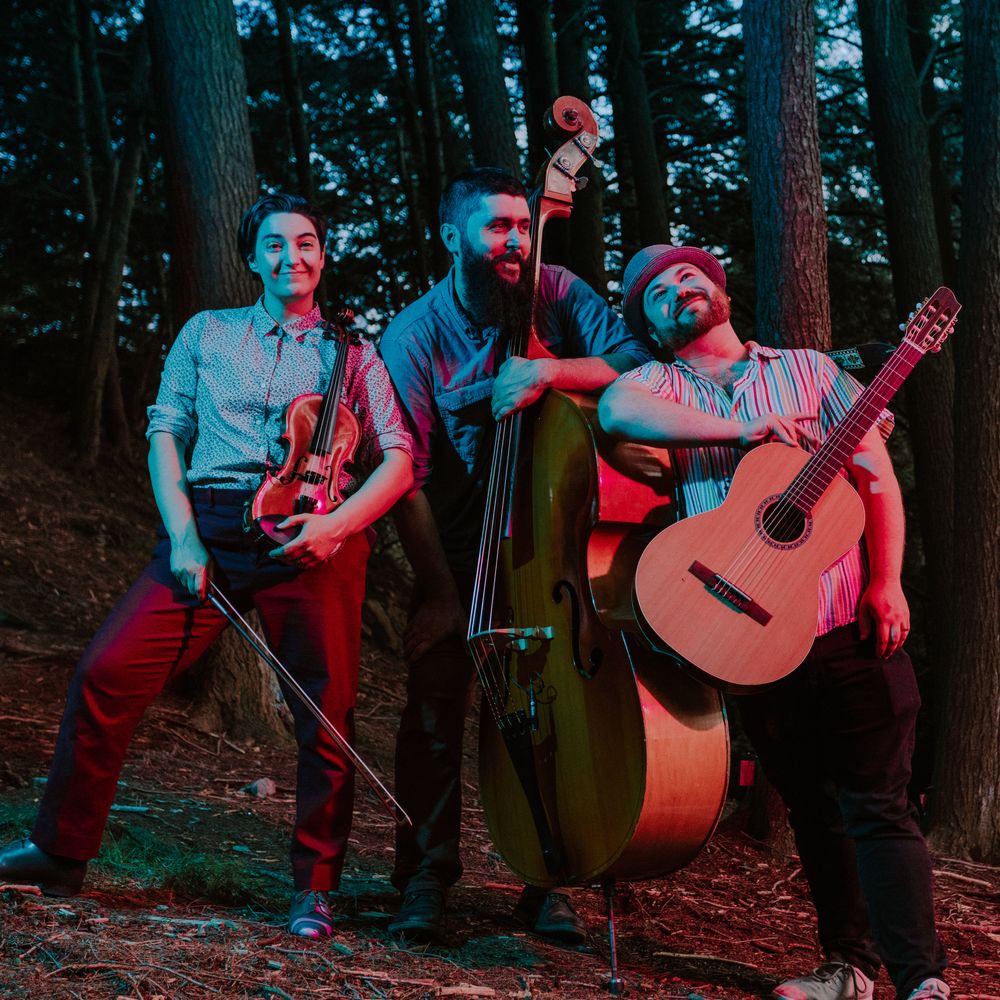 New American Classics
Boston-based vaudeville folk
Phil and the Flying Leap twists and re-imagines music across multiple genres of classic American song. Songwriter Phil Berman's melodies and lyrics usher the Great American Songbook into the 21st century, while lush arrangements and virtuosic musicianship from violinist Sue Buzzard and bassist Forrest Pettengill offer vibrant live performances. They are poised to release their epic debut album Play the Part on December 10, 2021.
In the rainforest of South Belize, after an intuitive masseuse had a vision of songwriter Phil Berman taking a "flying leap" across the stage, he knew he had to surround himself with a team of collaborators who could elevate his songwriting to another level. The Phil and the Flying Leap trio, with Sue Buzzard on violin and Forrest Pettengill on bass, provides a versatile, fine-tuned musical core that can be augmented with richly-arranged parts for orchestra, drums, and piano. 
Their live shows invigorate and energize any venue they play, headlining in many of Boston's top independent venues like the Lizard Lounge and the Lilypad. They are frequent performer with Sofar Sounds Boston and the resident musicians at WPRX's "L.A. LIVE" performance and podcast. In June, Phil and the Flying Leap headlined a Pride music festival at the Boston Public Library, and will headline an Aeronaut Brewing Co. Pindrop Session in early 2020.